For weeks I've been hearing about this kids exploits on the monkey bars.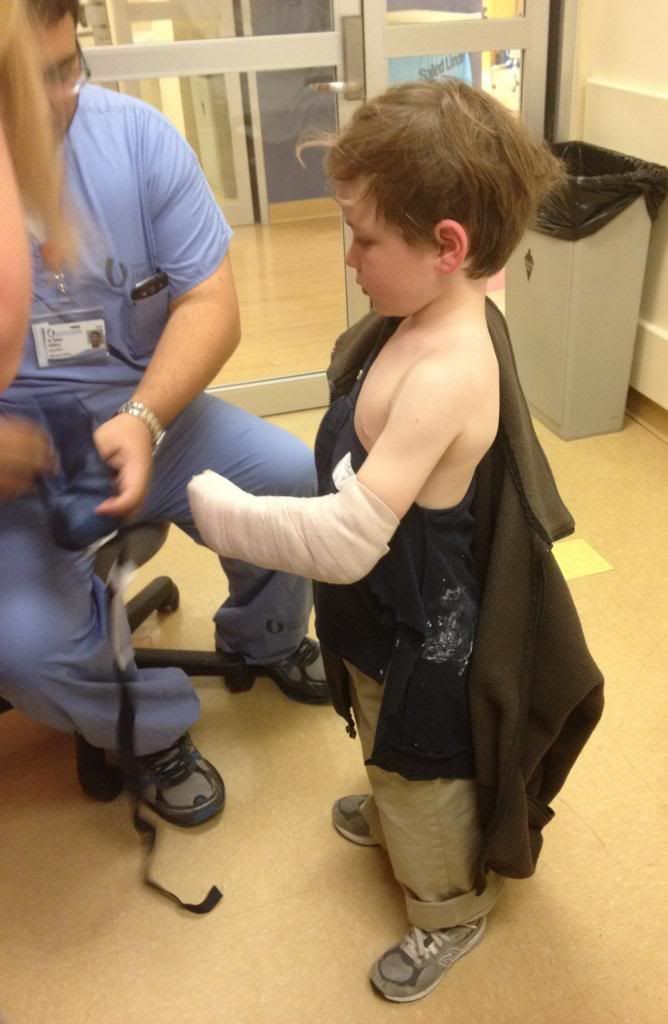 Evidently there's a platform leading up to the monkey bars at school. The first rung is right there above the platform. Pfffft. Fine for the mere ambulatory but an action hero needs a challenge....which jumping out to the second rung was no longer providing. So yesterday afternoon, he went for the third...
...and got a Popsicle for his efforts.