Sixteen years ago last Friday me and Martha were married...just across the lake here, in my parents back yard. That photo was taken the night before.*
There's two ways I could go about this...
a) I could be sentimental -there's good reason for this approach. I love Martha
deeply
, for good reasons other than the obvious...and there couldn't be a better mother to our son.
b) I could gripe. There's good reason for that track too. We should be celebrating our 25th anniversary this year. We met when we were 15. I was ready right then...I knew it. We could have arranged it but, she's stubborn...it took ten years of intense psychological warfare to convince her to accept the inevitable.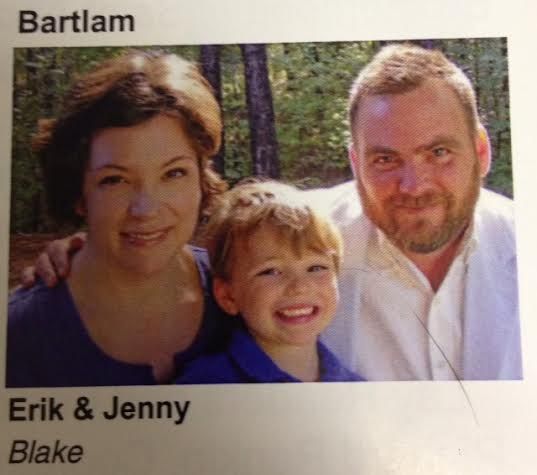 (Blake would be like at least 15 and he'd be working and well into paying us back for the cost of his birth, tuition, etc.)
All you really need to know is that once I cut her off (let that sink in...she was cut off...from
this)
...she got her cap turned around, got her mind right...and hunted me down. Some of the more surly among you have been temporarily banned from these pages...you know how she was feeling. It hurt me more than it hurt her...but, it was necessary.
Ha.
Our song...
for no other reason than I'd just bought the single, before she'd come to visit me in Germany, and it was the only CD in my friend's borrowed car. I still like that album and now that I know one of you coughgronmarkcough prefers JJ Cale to Skynrd...and another of you coughsingingbearcough owns Asia albums....I refuse to make excuses.
That's enough of my personal business nosies.
Next up...Yankees at Cracker Barrel.
*Look at the glow in my eyes...I have nothing but bad intentions.