Two details from one I finished recently. Just two halves of a rectangular painting.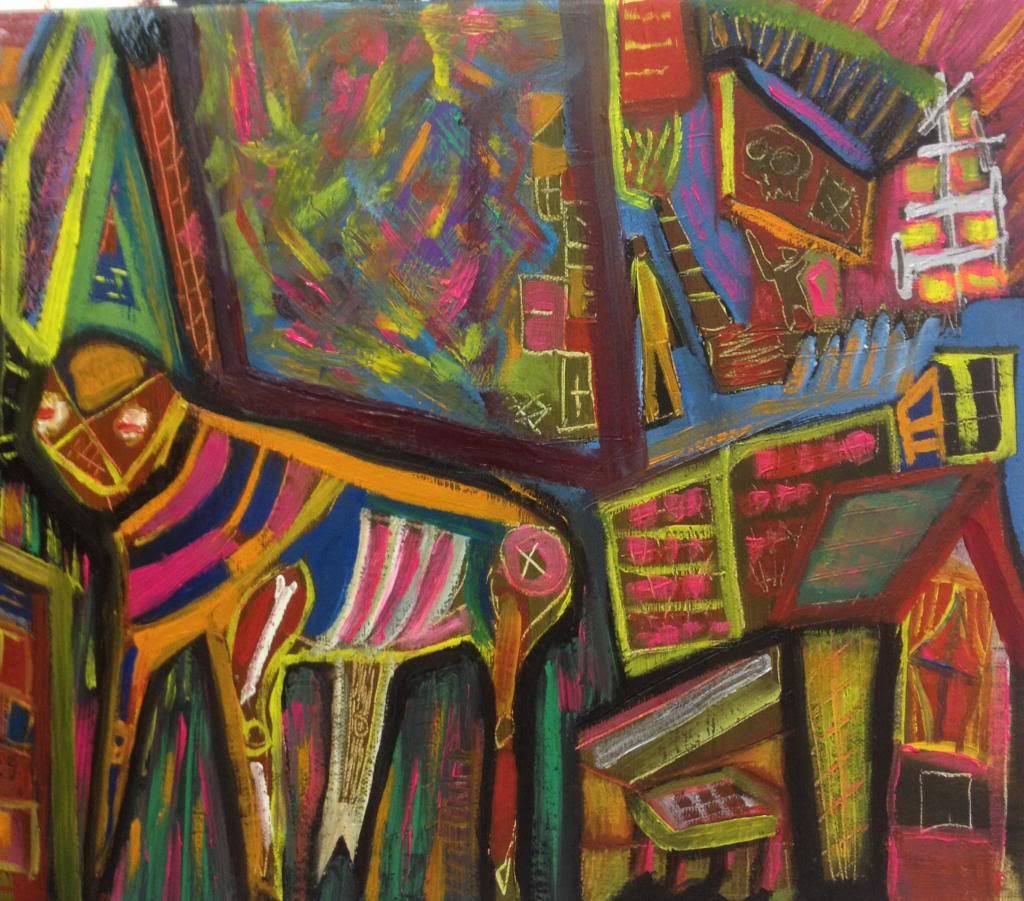 This the one I'm working on now.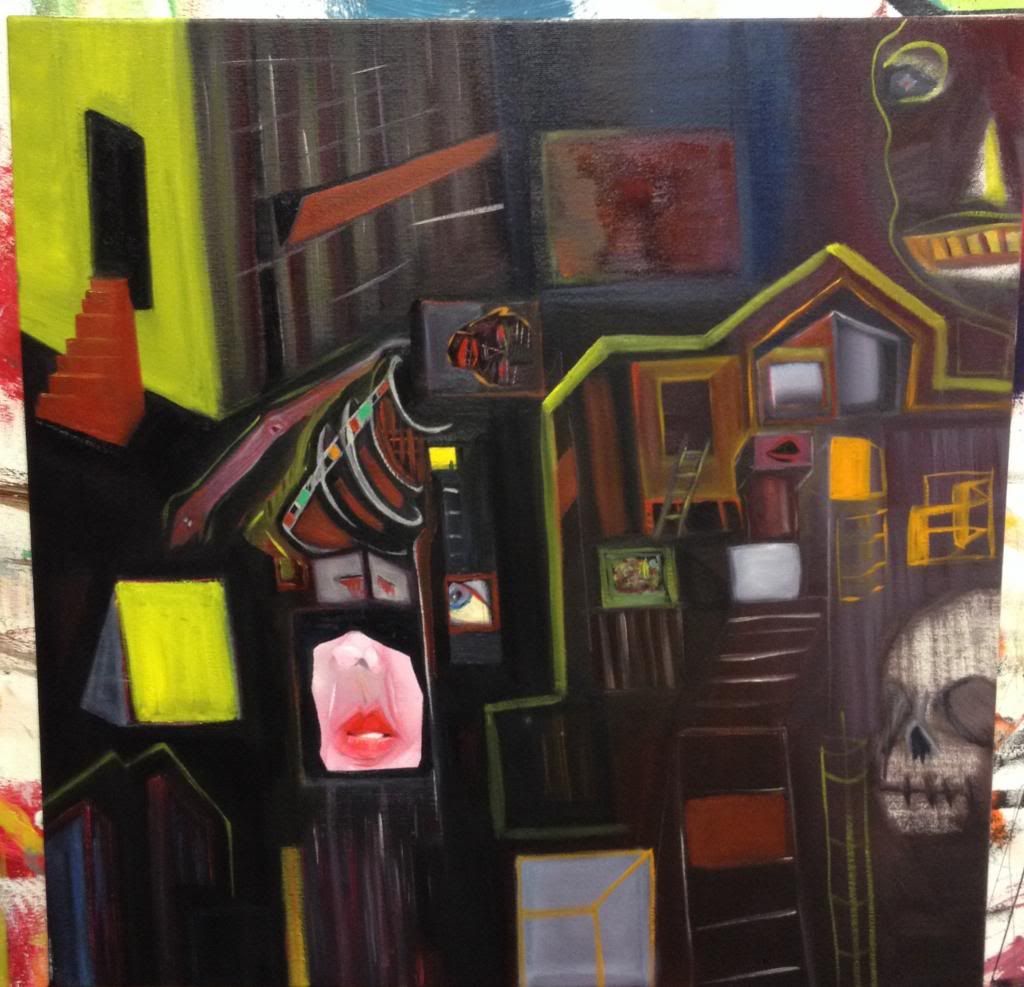 I'm having to post from my phone so...it's just pictures today. There are other things to tell (I gotta show you f-words painting), adamparsons has become a rock star among archeologists, and I discovered the worlds largest stink bug...I also have a theory about scientists and ability to communicate (teaser...they suck at it) that I need to run by y'all. PS. If I post this from my phone and it screws up my blog appearing in reading lists...I'm burning blogger to the ground.